>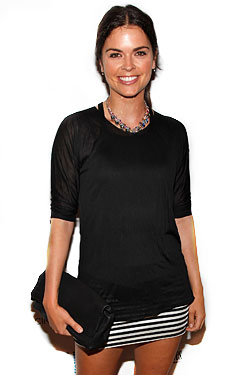 I came across this picture in New York Magazine this morning under the headline, "Katie Lee, Movin' Out." My mind properly triggered, I made the link between the cute girl woman pictured and singer Billy Joel. I thought, "Oh, it's a good thing that Billy Joel's daughter looks just like her mom, Christie Brinkley. And how nice that she's moving out of her dad's house to work on her celebrity cookbook line."
Then I remembered that Billy Joel and Christie Brinkley's daughter is named Alexa, and that she looks like her dad. When I read the article, and realized that this woman is Billy Joel's ex-wife. Ooops.
*OK, as I recently learned, this line was never actually in the movie, and the actual dialog is:
Luke: You killed my father!
Darth Vader: No. I am your father.
but this whole post is about misunderstandings, so it seems fitting.